A box for every occasion
Extraordinary | Effortless | Meaningful
At Occasions Box we make gift giving, extraordinary, effortless and most importantly meaningful. Our sophisticated gift boxes are thoughtfully curated with products that are distinctive, high in quality and finely customizable for any occasion. Our exquisite grey boxes are beautifully packaged to make a statement. They are delicately dressed with tissue paper, detailed with a satin ribbon and includes an optional handwritten note as our final personal touch. We pride ourselves in selecting, gathering and presenting an unforgettable gift that is certain to deliver a special kind of happiness to both the giver and the receiver.

We also love to give back! It is our intention to make a difference in the world via our philanthropic endeavors. With every purchase we give back toward children's education or children's medical research, that is why we proudly stand by our motto, "The box that keeps on giving."
we are occasions box
Meet the Founders
Kari Aragon | Co-Founder
+ Get to Know Kari
Kari (short for Karintia) is the CEO and Co-founder of Occasions Box. Kari is the second of six siblings and a natural gifter. With a Bachelor's Degree in Criminal Justice from Rutgers University and over 17 years as a Paralegal, she believed it was time to take her career path on a different direction.

Before becoming a mother and a wife she was pursuing a career in acting; her passion for the arts and desire to be creative has remained with her since. The constant desire to be or do something creative is what led her to sharing her idea with her older sister Sarah, who owns Dreamers Joy Events & Design and whose creativity she highly respects. Sarah understood her vision and immediately joined her in this venture.

Kari's passion for gift giving and having the right partner by her side is what drove her toward taking the leap and creating Occasions Box.

Since the launch of Dreamers Joy, Kari has worked on countless events alongside her sister, gaining a great deal of knowledge in all aspects of event design. When it comes to successfully executing a great event from beginning to end, attention to detail is essential.

Consequently, throughout her years of gifting to friends and family and working with Dreamers Joy, she has learned to curate the perfect gift for her loved ones; whether it's for a sibling, a friend, a spouse or a boss. Giving the perfect gift that will emotionally resonate with the receiver is what she thrives on.

She believes every gift has to bring a special kind of happiness to the receiver. At the same time she wanted to incorporate her love of helping others which is why Occasions Box is the Box that Keeps on Giving. Now, she is certain that Occasions Box will bring the most extraordinary gifts to the hands of your loved ones while making a difference in the world. Kari lives in New Jersey with her husband and daughter.
Sarah De Jesus | Co-Founder
+ Get to Know Sarah
Sarah (Sarah Dee) is the CCO & Co-founder of Occasions Box LLC. She is also the Founder | Lead Designer behind Dreamers Joy Events & Design, an event planning company. Sarah has joined forces with her sister Kari to create a business that goes hand in hand with what she truly loves; design, details and special celebrations.

Her passion for all things beautiful and creative started at a very young age. During her high school years, she excelled in her home economic and art classes and it was there that she realized her natural talents and started to focus her interest in the arts and design. This enthusiasm for designing and entertaining led her to host many of her family's and friends' gatherings and holidays. In 2010, she decided to take a leap of faith and started to pursue a creative business which gave life to her events business.

Since then Sarah has been doing what she passionately loves. She has gained valuable experience both freelancing for several successful event planners | designers in the wedding industry as well as working her on DJED events. Furthermore, her educational background includes a Bachelor's degree in Business Administration from Felician College and an Associate's degree in Fashion Marketing and Management from Berkeley College in New Jersey.

Sarah's work has been recognized and admired by many. In 2015, Sarah had the opportunity to be mentored and work closely with Celebrity Wedding Planning extraordinaire Kathy Romero (former CEO | Head Planner at Preston Bailey Designs) on the planning and execution of some of the most stunning PB luxury events and weddings.

Sarah also has a passion for making a difference in the lives of less fortunate children, a love of music and the arts in general. Her favorite color is blue and favorite dessert is apple pie with vanilla ice cream on top. She is a new mommy and currently resides in Northern New Jersey.
occasions box | philanthropic endeavor
the box that keeps on giving
"To move forward, you have to give back." – Oprah Winfrey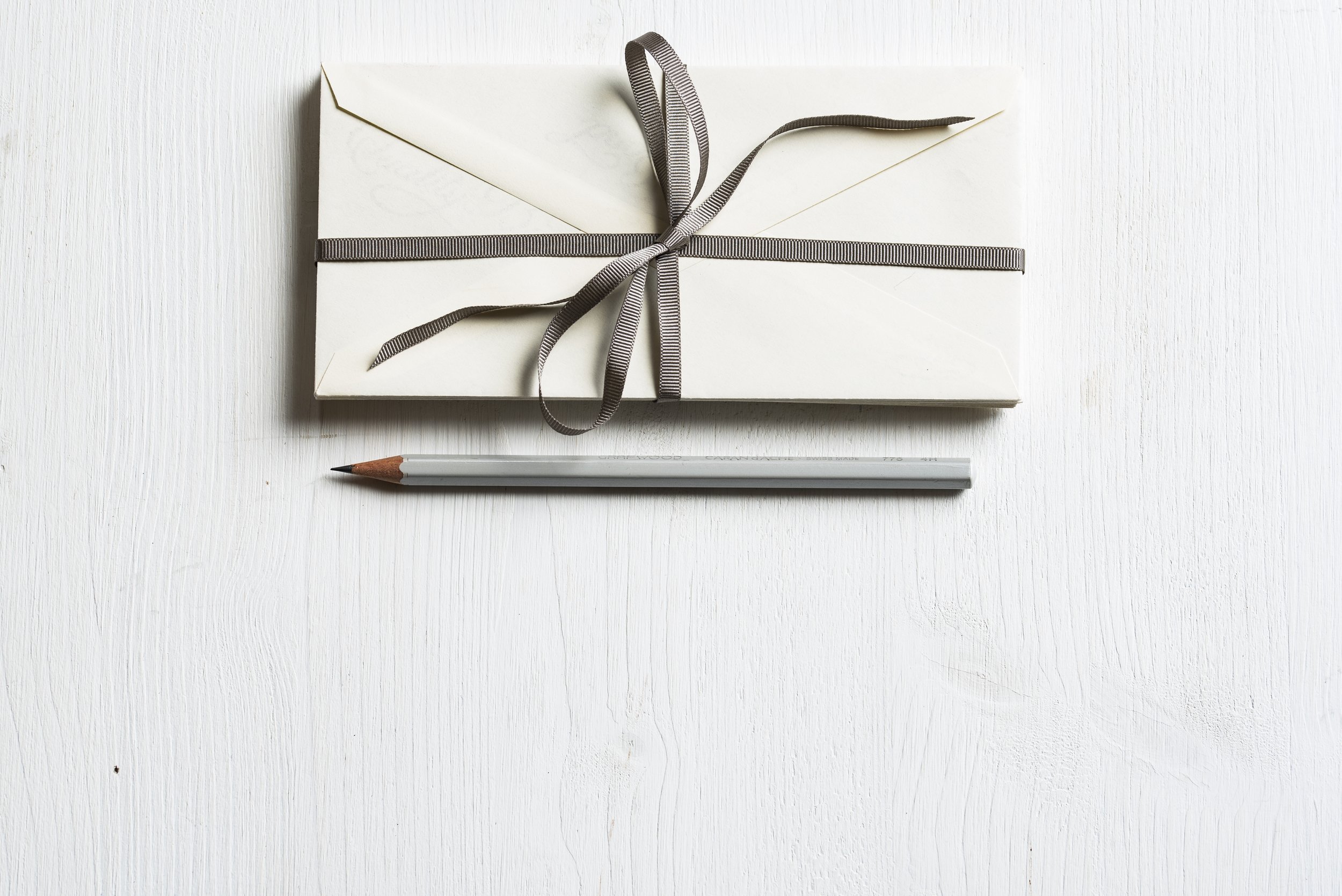 Our Education box is a box filled with school supplies, such as pencils, pens, notebooks, book bags, etc.. With the sale of each Occasions Box we will provide an education box which will go to the hands of a child in need of school supplies, allowing him/her to have access to the necessary tools for the benefit of their success. Every quarter education boxes go out to a designated organization to be distributed to children in need.
Our donations toward medical research help foundations related to Peroxisomal Disorders and Zellweger Spectrum Disorders. These disorders are extremely rare and target children mainly under the age of 5. There is currently no cure, but with continued research, treatment, but most importantly a cure, is possible. Because these disorders are so rare, creating awareness is essential. Scientists depend on donations in order to continue their research. We hope to bring the necessary awareness and provide support with our quarterly donations of 5% of each occasions box sale.
Thank you for helping us make a difference in our children and in the world!
Please join our email list to stay up to date with how your purchase has made a difference.
Making a difference one box at a time